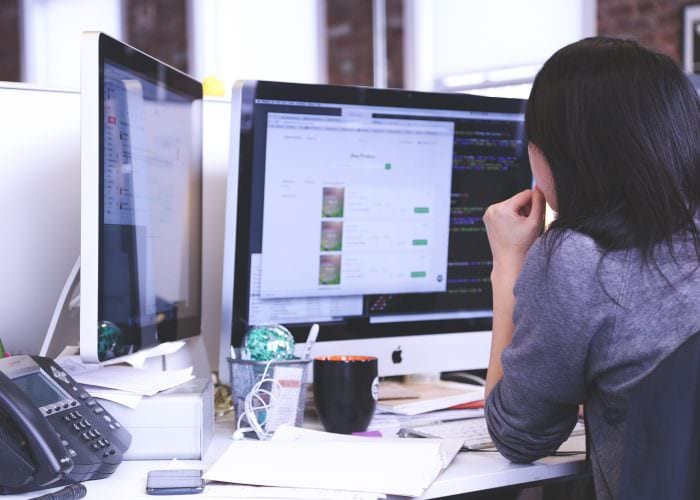 5 Tips for Starting a Small Business (H1)
Small businesses are starting to pop up more and more these days. It's a great way to make an income, do something you love, and provide more options for consumers. But, micro-businesses still take a lot of dedication and planning.
Opening a small business checking account, managing your finances, developing a business plan, and finding the right resources can be challenging and intimidating if you're new to them. You have to step up and assume many roles for your enterprise to succeed.
So, here are 5 tips to help you get started on your small business:
Start Simple and Grow From There
Every business, no matter how big or small, needs a business plan. This starts with a simple idea that you're ready to run with and will commit to. While it's good to have big future plans and dreams for your business, it's also important to not let it snowball into something complicated or that will be too much to handle.
During the early stages, focus on the basics. These are the products or services you plan to offer, target market, basic prices, and the necessary work to turn the concept into a reality. Once you've nailed these and started moving toward operations, start adding more details to your business plan. Prepare accurate estimates, your mission statement, long-term projects, company summary, and advertising and marketing plans.
Start While You're Still Employed
The thought of starting your own company, turning your passion into work, and being your own boss may be exciting. But don't quit your regular job yet. It'll take some time before your business can fully support you and start earning a steady profit. You'll have to build it in stages and gradually grow from an employee to a business owner.
Until then, stay in your 9-5 job for a little longer. That way, you don't have to worry about keeping money in your pocket while working through the startup process.
Know Your Strengths and Weaknesses
It's true that you'll have to wear different hats for your business, especially during the early stages. But, remember that you don't have to burden yourself too much to understand the highly technical and complicated parts of business planning. Understand your strengths and weaknesses instead rather than handling everything at the same time. That way, you'll know the things you can confidently do, what you still need to work on, and what you'll need help with.
Knowing your main strengths, skills, and talents is also important for discovering your niche. It'll help you figure out a certain service, product, or feature that no other business offers.
Ask For Help When Needed
Having trouble figuring out your finances? Hire a consultant. Need someone to draw up contracts? Get a lawyer. And if you need an extra hand in production or service? Hire other who can help.
It's better to get people who are qualified to do these jobs than waste time, money, and resources by doing them all by yourself.
Get a Business Checking Account
A small business checking account helps owners manage taxes, as well as legal and practical money issues. Every single dollar that comes in and out of your business, whether it's from your cash register, online payment, business permit fees, or petty cash, will flow through this account.
You may be considering using your personal account for your small business. But, it's important to have separate accounts and record-keeping to make it easier to deduct your business expenses for taxes. This will make sure that you don't accidentally use up your own money for your business.
Keeping separate accounts will also protect you in case legal actions are taken against your enterprise. Remember that having only one account can put your personal assets at risk in a lawsuit. Plus, having a business checking account makes your enterprise look credible. Your customers and suppliers will see that their money is going to the company instead of a personal account.
Following these tips can help your startup business bloom into a successful enterprise. Remember to take your time and enjoy the process. When you're ready to start your venture, get in touch with your trusted local bank, and open a small business checking account.